My name is Melissa Roszko and I am waging war on boring weddings. I am a young(ish!) vibrant Civil Celebrant making magic in Newcastle, The Hunter Valley, Port Stephens and beyond!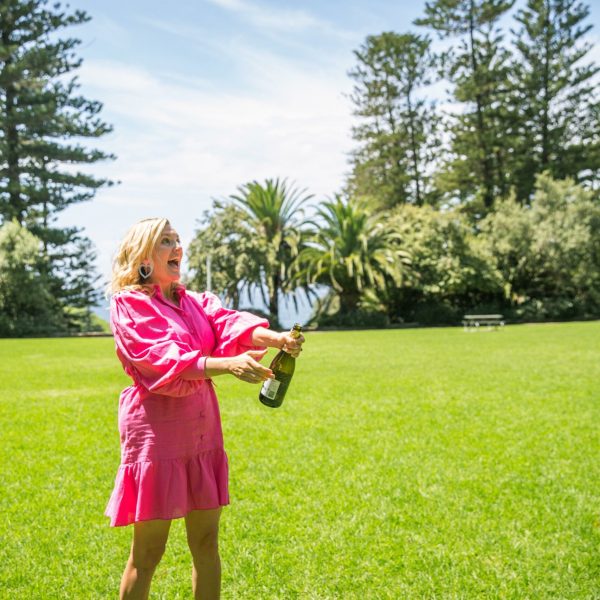 "Mel was absolutely fantastic! We booked her for our intimate ceremony & again for a bigger celebration after COVID. She perfectly captured both my partner & I. The ceremony was "us". We could have it exactly the way we wanted it and Mel was there to make sure it was the best day of our lives. Mel also went above and beyond in getting a personalised video message from one of the bands that was playing at Hot Dub in 2018 when we first met. Highly recommend booking Mel as your wedding celebrant if you want someone who has a great personality, is fun, very thoughtful and makes sure your ceremony is exactly how you pictured it would be".
"Mel was the most loving and caring celebrant we could of had for our wedding, she was always available to answer any questions and made our ceremony all about us. I love how mel sticks in some sneaky personal touches to make it your own unique ceremony. love your work Mel keep it up x" (the bride) "Highly Recommend Mel as your celebrant. She was able to meet up, pre-wedding, to get the perfect blend of mine and my bride's personalities into the ceremony. Mel was able to operate with the upmost professionalism with the perfect balance of humour added. Great stuff Mel keep up the good work".
"My husband and i were married in the nick of time before another COVID19 lockdown. We wanted a minimal, backyard wedding with no fuss, and a very relaxed vibe. We contacted multiple celebrants, some were too serious and some were a bit too real and vacant. Mel was the perfect fit! She was funny, genuinely kind and helpful, contactable at any time throughout the process, SO flexible with arrangements, fun, charismatic and just everything you could ever want your celebrant to be. It was like having a friend at the wedding instead of a celebrant. She delivered the ceremony perfectly, with humour and lightheartedness we all needed to feel relaxed and enjoy our special day. Just by reading her website and then a quick phone call, we knew she would be the perfect fit, and boy did he deliver. We would 10/10 recommend her to any of our friends or family for any sized wedding. Thank you Mel!"


Contact me for any questions or dates